Northern France: Vanlife in Normandy and Brittany
Travelling through Normandy and Brittany was my first trip in #pumpkinthevan last year. And I haven't shown you all the pictures yet, lazy me… Most people travel the Southern part of France in summer, but we decided to discover the Northern parts in August 2017. We actually wanted to drive to the Spanish boarder, but it was so beautiful that we barely saw all of Normandy and Brittany. So if you ever go there, take your time, there is a lot to see! We were travelling in the van for 3 weeks and they passed so fast! As always with holidays… 😉
I will show you a few of my favourite places on the road and tell you beautiful free vanlife spots we've had. Just to make sure: I can not assure you that they are all legal, but we were never alone with our camper and did not get a fine of any kind or unpleasant visitors.
French Architecture
I immediately fell in love with the cute doors and windows there. Big colour love. There are so many cute towns that you can take a stroll through and discover. I can definitely recommend:
Amiens
St. Malo
Honfleur
St. Jacut de la Mer
Nantes
Tours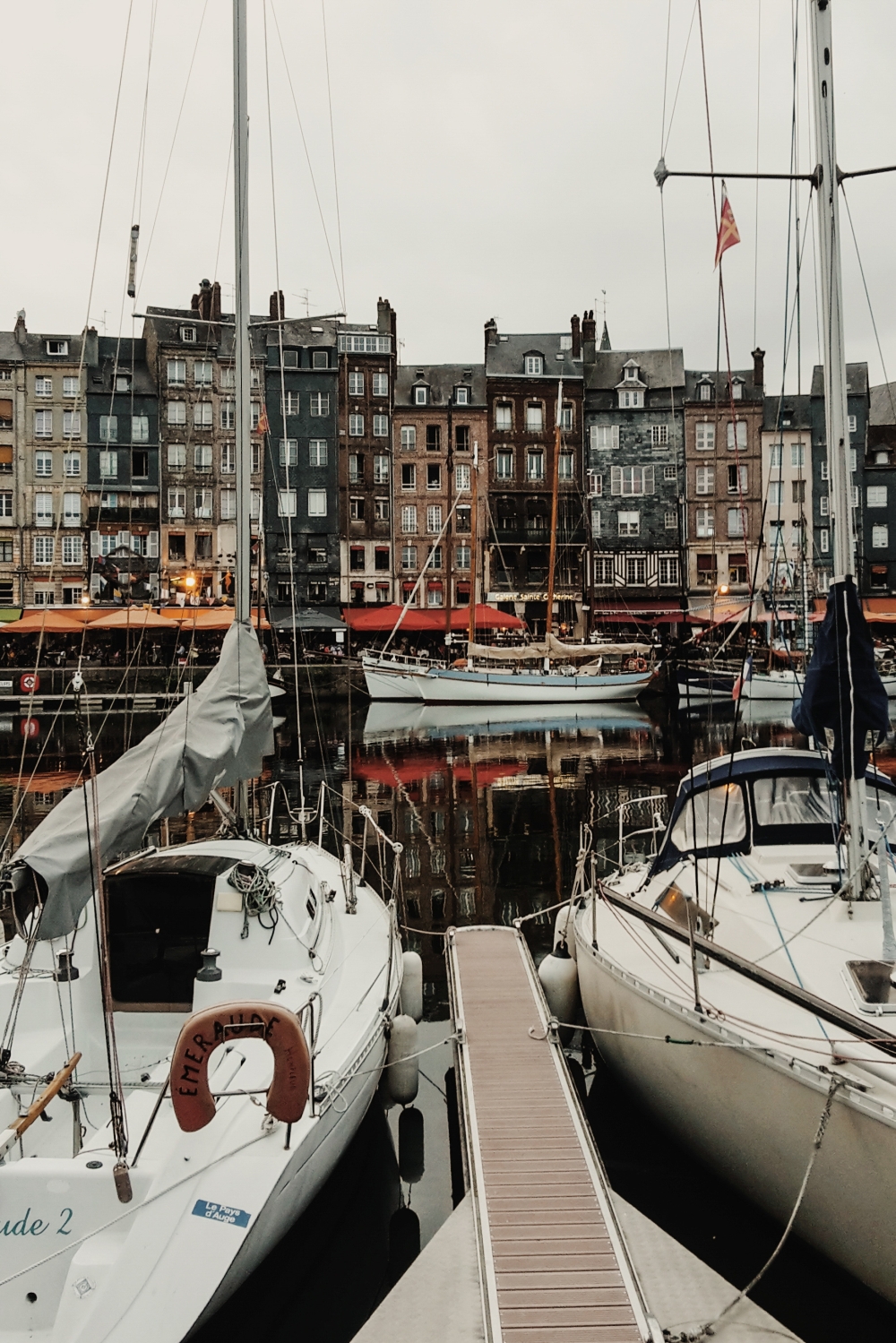 Cows ♥
It is amazing how many cows you see on the lands when driving around. So many beautiful creatures. We often stopped to say hello and admire their different faces.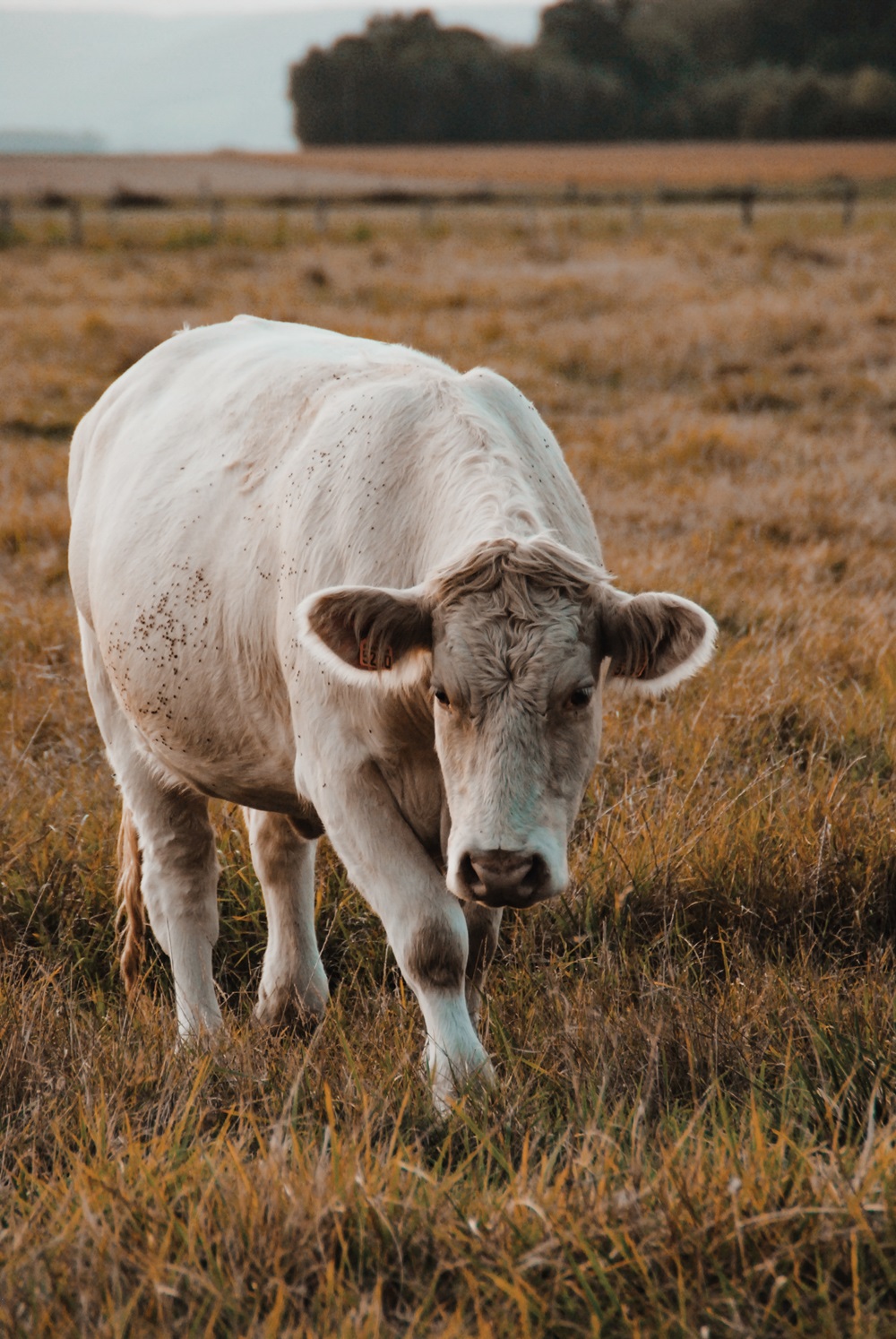 Things to see in Normandy & Brittany
Etretat
One of the most beautiful placed in Normandy is Etretat. It's a beautiful coastline that is definitely a must see. You can hike on the cliffs and take a stroll along the beach there. Just beware: there are limited parking spaces close to the beach and you will definitely have to pay for parking, but it's worth it! We paid 5,50€ for 3,5 hours.
Le Mont-Saint-Michel
This beautiful old castle built upon a hill in the ocean is also a must see on your list of Northern France highlights. When we arrived, the weather wasn't great, as usual in Normandy you get a lot of rain. You can park outside the castle (quite expensice, we paid 11,70€ for a day) and walk 2km to the spot or take the bus that brings you right to the castle. By the way: dogs take the bus for free! The church itself costs 10,00€ to see, but if you like old spaces you can definitely make that investment. Dogs are forbidden to enter though… By the way, the castle itself looks a bit like a turds from far away 😀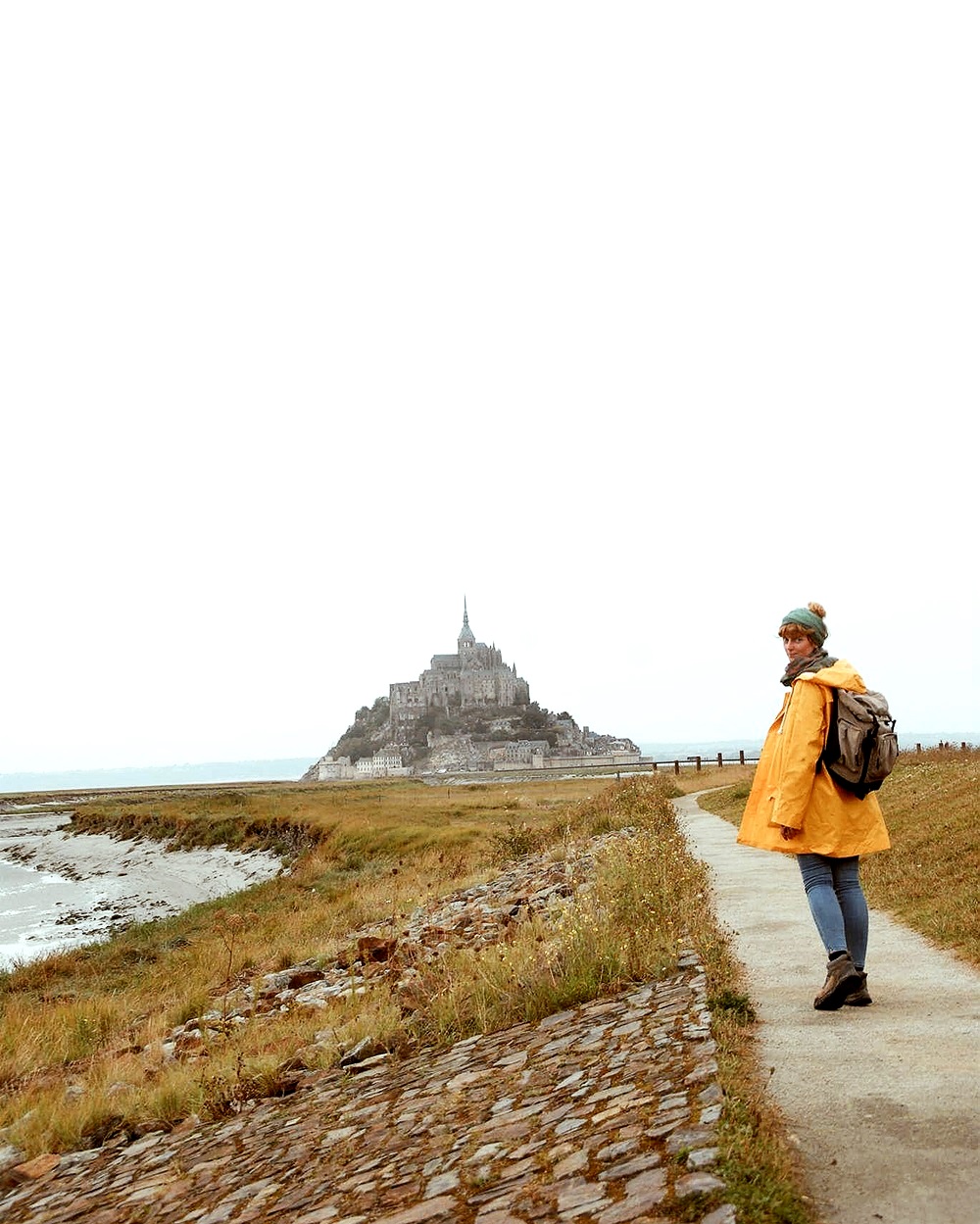 Abbaye de Beauport
This church ruin is just beautiful to see. It costs 6€ to enter, but even if you don't it is on a wonderful site and you can take a walk around the whole church.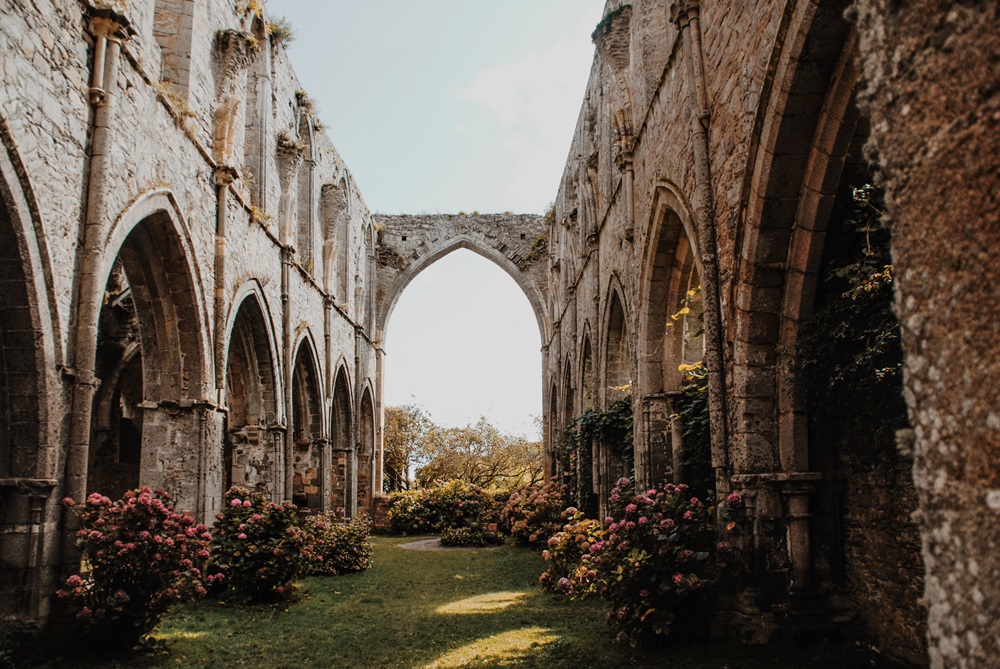 Côte de Granit Rose in Saint-Guirec
Arriving at this beach is like arriving to another world. Suddenly everything looks different: you're on a beach full of rose round pebble stones which look like they are from another planet.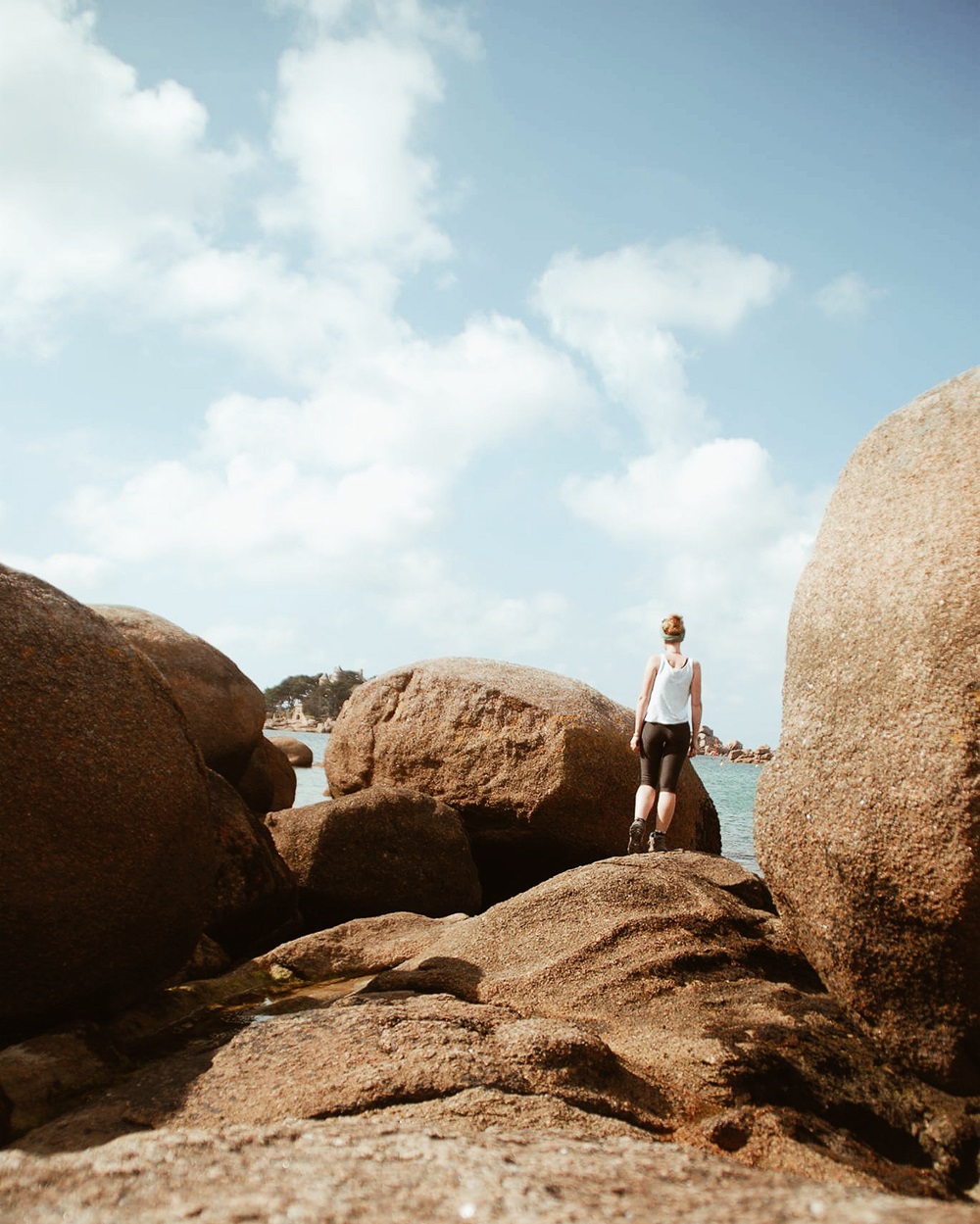 Vanlife in Normandy: Best Sleeping Spots
Le Minihic near St. Malo
A place directly at the ocean. It is a bit windy now and then, but the view in the morning when you open your van is perfect. You can also enjoy the sunset from there and take a city trip to St. Malo by foot or car.
GPS 48.680919, -1.985061
Nez de Jobourg
THE best free and legal camping site with toilets and free water! A beautiful sunset view, a lot of green and also a small restaurant nearby if you're out of food 😉 It is a perfect spot to start your hiking adventures from. When it's warm you can also just walk down to the water and go swimming. I could have staid there for 5 days…
GPS 49.677805, -1.93869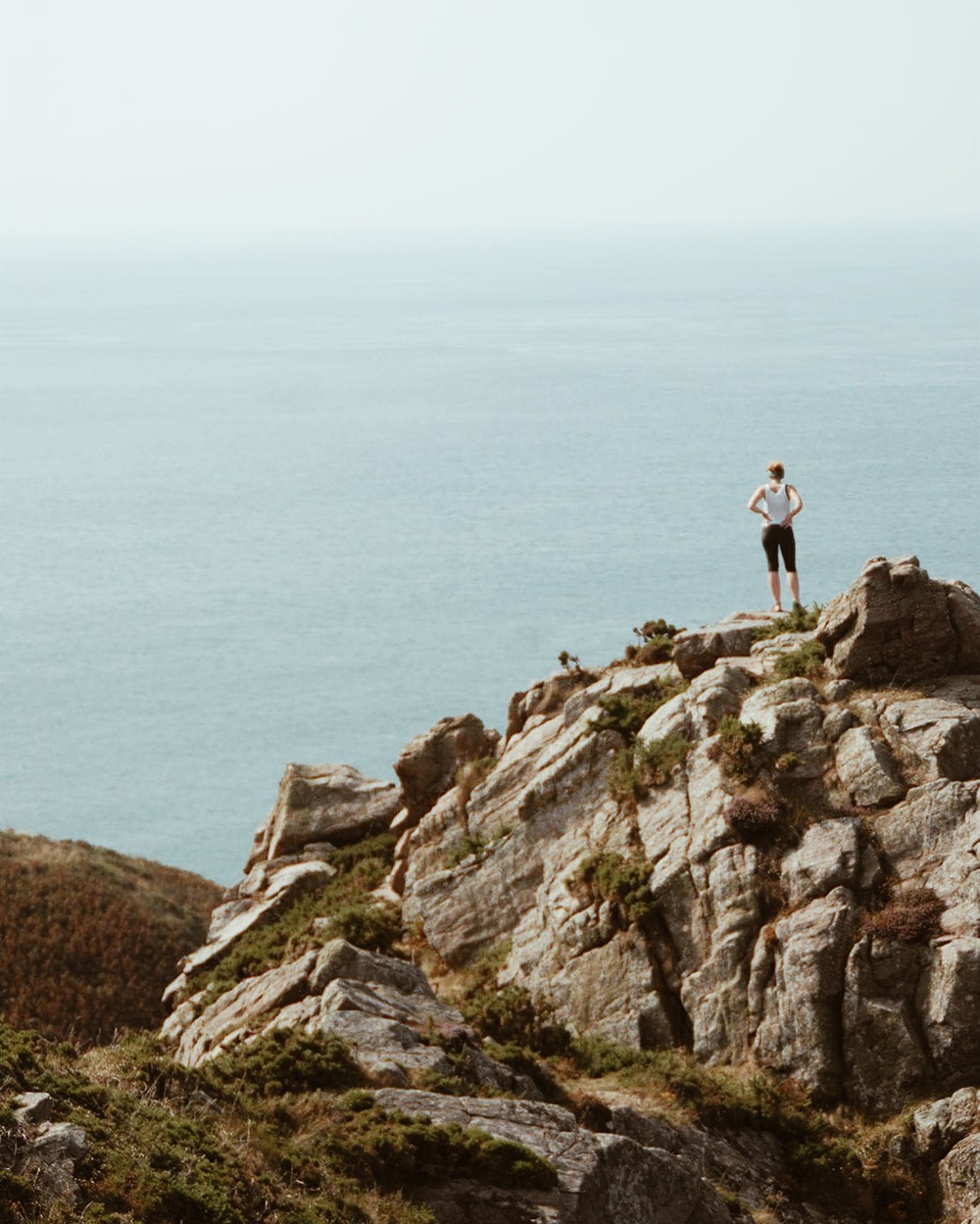 Any spot you can find!
Sometimes it is the best thing to just check out small roads leading to the sea or park in a small street at the end of a village. We never had any problems with people being unfriendly. Actually people were really really nice, asking us how we are or if we built the van ourselves – yeeeeees we did 😉 And if you're not sure the best thing is to ask people, if it is ok to park at a spot for one night. Expect friendliness, you will get it!
If you are continuing to Portugal in a big vanlife roadtrip, check out the 5 beaches you should sleep at there 😉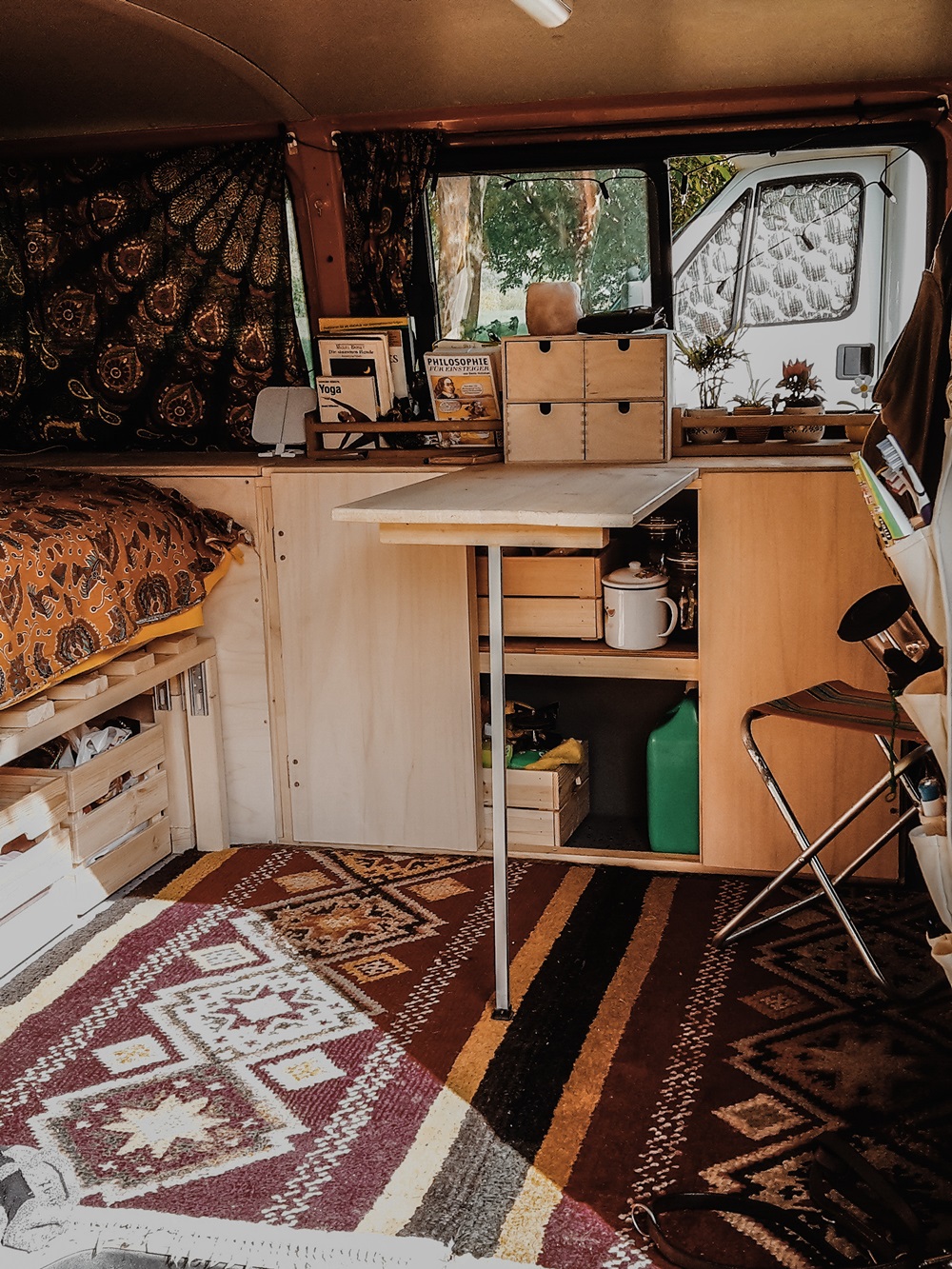 ❀ ELLA